200 Challenges
Now it's your turn!
Chapter 9: The Sport Diddy Challenges
Now you know about my story, and have seen how Diddy and Diddy Roo have developed incredible sporting skills whilst still so young. I hope you are inspired to try some of our fun challenges with your own child!
The purpose of this guide is to help you understand how to do it yourself, and why all the teaching methods described are effective. So now you have everything you need to go and take your child on your own sporting adventure.
If you would like to follow the exact 200 challenges I used with Diddy and Diddy Roo then now - for the first time - you can! 
200 Challenge Ideas covering 8 different sports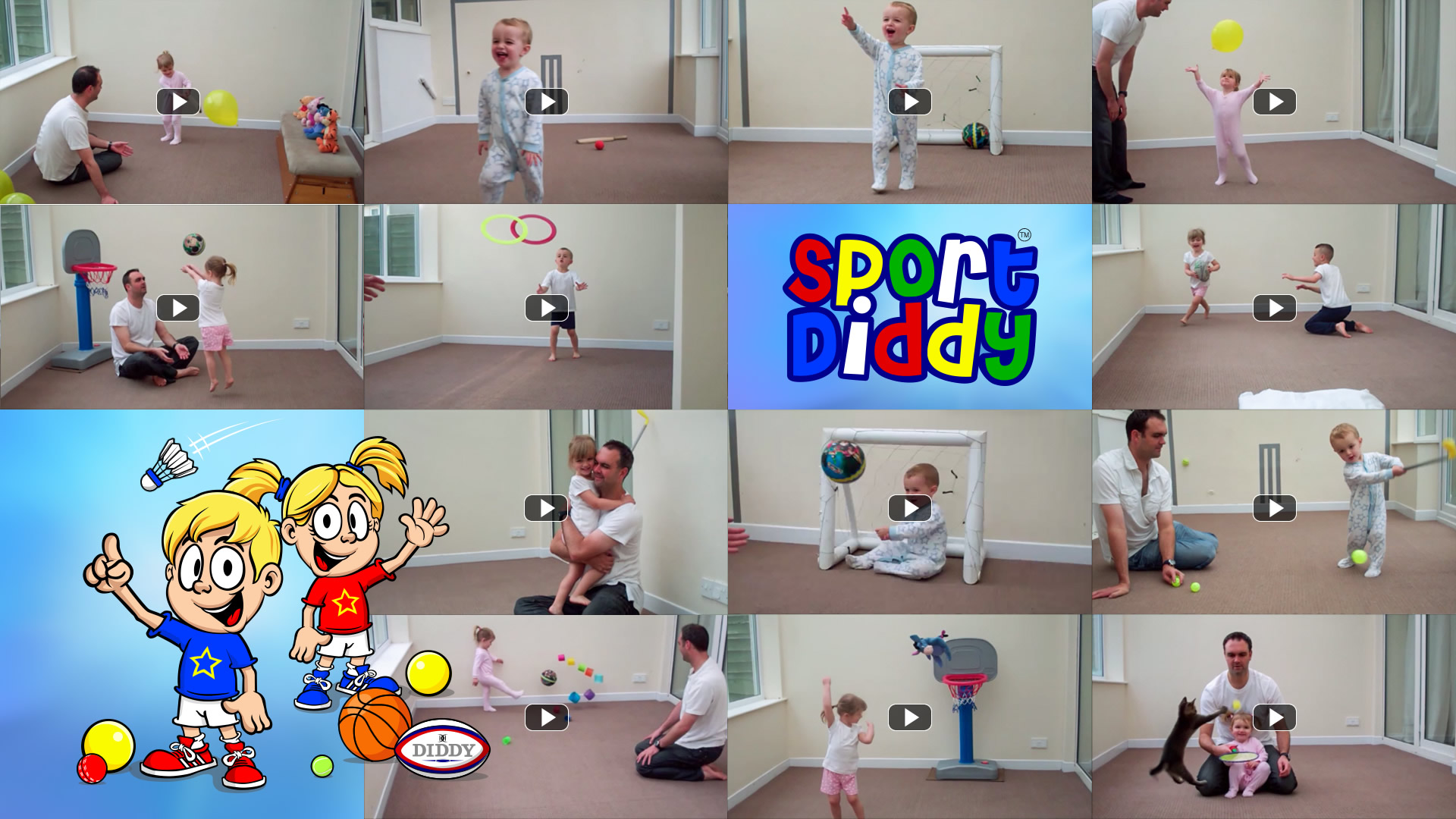 Sports included: Football (Soccer), Basketball, Tennis & Badminton, Golf, Cricket, Volleyball, Rugby, Throwing & Catching.
Each sport is split into 4 progressively more difficult levels from complete beginner to insane skills!
At the end of each level you will get a video message from Diddy and Diddy Roo plus a printable certificate that you can give to your child for the amazing achievement of having a go at our Sport Diddy challenges.
Select your sport and sign up to one of our amazing Sport Diddy courses today!
We would love to here how you get on!
You can contact me through this website, or connect with us on Facebook, Twitter or Instagram.
https://www.facebook.com/sportdiddy
http://instagram.com/sportdiddy
https://twitter.com/StuartOwenSD
https://twitter.com/StuartOwenSD